Geist Upgradeable power strip Information

Geist Upgradeable power strips give data center managers the flexibility to install the intelligence they require today with the option to upgrade technology as needs evolve. From basic power to sophisticated power monitoring with remote sensors, the Geist Upgradeable product line adapts to your business well into the future.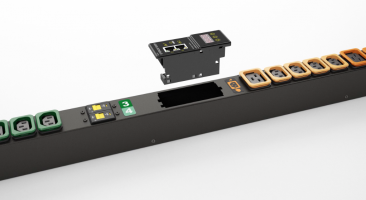 Hot-Swappable Intelligence
Add, remove or switch Interchangeable Monitoring Devices (IMD) without interrupting power to critical servers.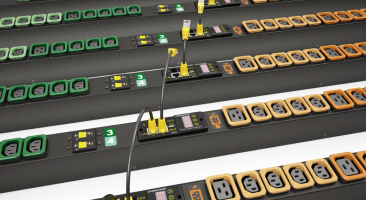 Fault-Tolerant Daisy Chaining
Simplifies intelligent PDU connectivity and ensures data is reported even with a break in the chain.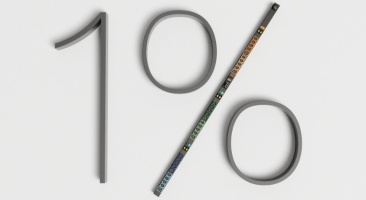 1% Billing Grade Accuracy
Allows data center managers to accurately reconcile power usage.

Upgrade Path
There is a clear route to upgraded functionality for Geist PDUs. However, it is not necessary to start at the most basic level. Simply choose the functionality that suits your requirements today and even if that is at our current most sophisticated level, our future solutions approach will allow you to upgrade at a later date.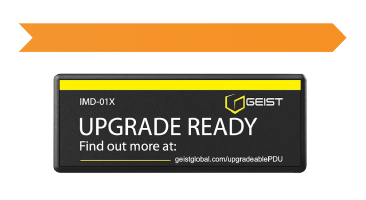 Basic
Should your facility not be ready for any power monitoring, but it is on the future development plan, then you can start with the basic upgradeable unit. No IMD is included with the device, but the technology is included within the power strip.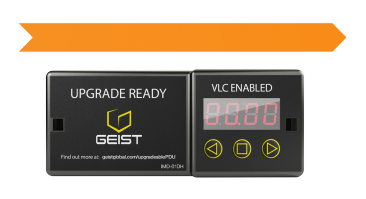 Metered
Metered PDUs offer local power monitoring and support VLC technology using the Geist Mobile App.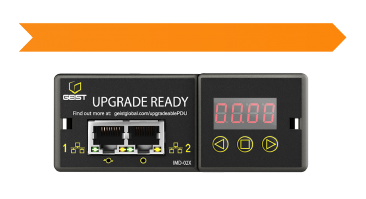 Power Monitoring
A PDU that offers power monitoring: the perfect first step towards PDU increased functionality.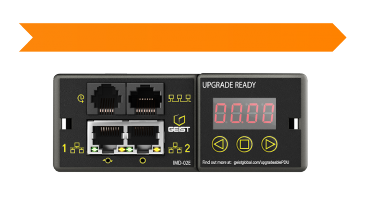 Power Monitoring + Remote Sensing
The latest Interchangeable Monitoring Device allows remote power monitoring and also adds the ability to connect up to four remote sensors - ideal for installations requiring environmental monitoring.